The obligations of many employers who pay their employees an annual salary
is changing on 1/03/2020.
The Fair Work Commission is introducing new obligations on employers paying annual salaries to several modern awards from 1 March 2020. Employers need to get really good advice on how they are paying their employees as failing to comply with the new requirements will be treated by the Fair Work Commission as a employer having a breach of their modern award. This can mean that any employers that fail's in their obligations will be subject to financial penalties!
The changes are slightly different from award to award, but some of the changes will require employers to have the following in place: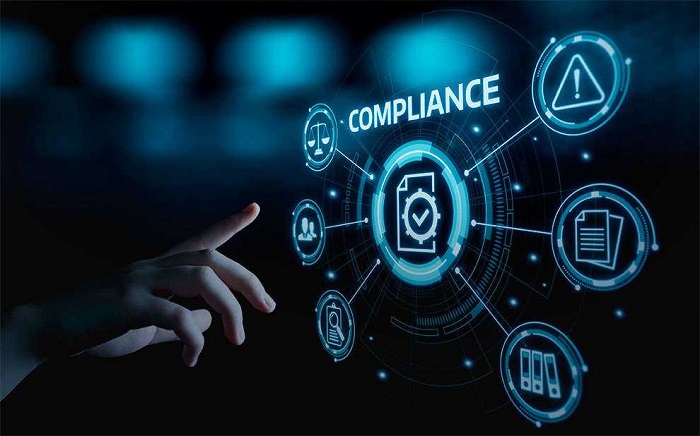 Reconciliation

It's best practice to do so but employers will now be required to perform an annual 'reconciliation' of employees pay. This will need to be conducted from the commencement of the annualised salary arrangement or at the time of the termination of the employee. In short, this annual reconciliation is to be done by calculating the amount the employee would have been paid if they were paid on an hourly basis in accordance with their classified award. If a deficit is found the employee must be paid within 14 days.

Records

Employers will be now required to keep records of the start and finish times as well as unpaid break times for each employee who is paid an annual salary. Employers will need to have employees sign and or acknowledge the record as accurate in each pay cycle. A noteworthy item here is in some awards that annual salaries to employees can only be paid where the employee has agreed to this arrangement!

Overtime and limits

Agreements must specify the hours limits in a pay period which includes the number of overtime or penalty rate hours that are included within the annual salary in each roster/pay period etc. If these are exceeded the employee needs to be paid within the roster/pay period. Its important to note that employers will no longer be possible to pay an annual salary "that covers all hours worked" by the employee. The limit, of overtime/penalty rates that is included in the salary will have to be documented. This change will be significant for employers!

Documentation

Ensure all documentation which records which entitlement provisions of the award are intended to be included within the annual salary paid to the employee. You need to document what the employee gets paid so its clear to all parties the award entitlements have been understood and broken down to ensure clarity.

Awards effected

Below awards where the employer can pay an annual salary without an employee agreement:

Banking, Finance and Insurance Award 2010
Clerks – Private Sector Award 2010
Contract Call Centres Award 2010
Hydrocarbons Industry (Upstream) Award 2010
Legal Services Award 2010
Mining Industry Award 2010
Oil Refining and Manufacturing Award 2010 (clerical employees only)
Salt Industry Award 2010
Telecommunications Services Award 2010
Water Industry Award 2010
Wool Storage, Sampling and Testing Award 2010

Below awards where the employer can pay an annual salary only if the employee agrees:

Broadcasting and Recorded Entertainment Award 2010
Local Government Industry Award 2010
Manufacturing and Associated Industries and Occupations Award 2010
Oil Refining and Manufacturing Award 2010 (non-clerical employees)
Pharmacy Industry Award 2010
Rail Industry Award 2010
Horticulture Award
Pastoral Award 2010

At a yet to be determined date later than March 1st, 2020, below awards where the employer is able to pay an annual salary only if the employee agrees:

Health Professionals Award 2010

At a yet to be determined date later than March 1 st 2020, where an annual salary is paid to a an employee (who is not a manager) by agreement only the annual salary must be an amount that is not less than the specified percentage above the minimum weekly wage set out in the employees modern award.

Marine Towage Award 2010
Restaurant Industry Award 2010
Hospitality Industry (General) Award 2010

Other must know information!

For an employer who has employees that are covered by a modern award that does not at this time have provisions that deal with annualised salaries (or award free), generally speaking (but again you should get advice on this) it is accepted that an employer can decide to pay an annual salary without needing employee consent. You must ensure (by conducing reconciliations) that the salary is set high enough to ensure that it will cover all entitlements that will arise by the employee being in a certain award! What a lot of employers get wrong is that most modern awards provide permanent employees a 17.5% annual leave loading and this needs to be included and stipulated in the documentation and pay. Penalty rates (when an employee has worked over 38 hours per week), trades allowance, uniform allowance, travel allowance etc. all of the above will also need to be factored into the calculation of an employee's annual salary.

Yes, it's complicated, but at EPC Bookkeeping we can help you through it.

EPC Bookkeeping is a partner with a powerful HRIS that enables employers to get HR contracts, polices and position descriptions that cover your business now and into the future. We also provide amazing HR advice as part of your subscription!

EPC Bookkeeping also has a very powerful payroll software that enables you to ensure the above is well documented so when you are to perform an annual reconciliation on an employee it's done at the click of a button! This means when an employee's working time is submitted into our payroll system it will easily calculate the amount an employee would be entitled to pay over a yearly pay period. This calculation as above will review the trades allowance, uniform allowance, travel allowance etc. then the software will compare with what they received in that period. Also, as a bonus, the details of your awards built into our payroll software and the program automatically calculates an employee's entitlements under the award they reside.

Employers seeking more information on how to ensure they are staying compliant. Please contact us on +61 3 9602 2408 or email This email address is being protected from spambots. You need JavaScript enabled to view it. to find out more!